Nelumbo Wing Pod: a Modular SUP Pod Docking System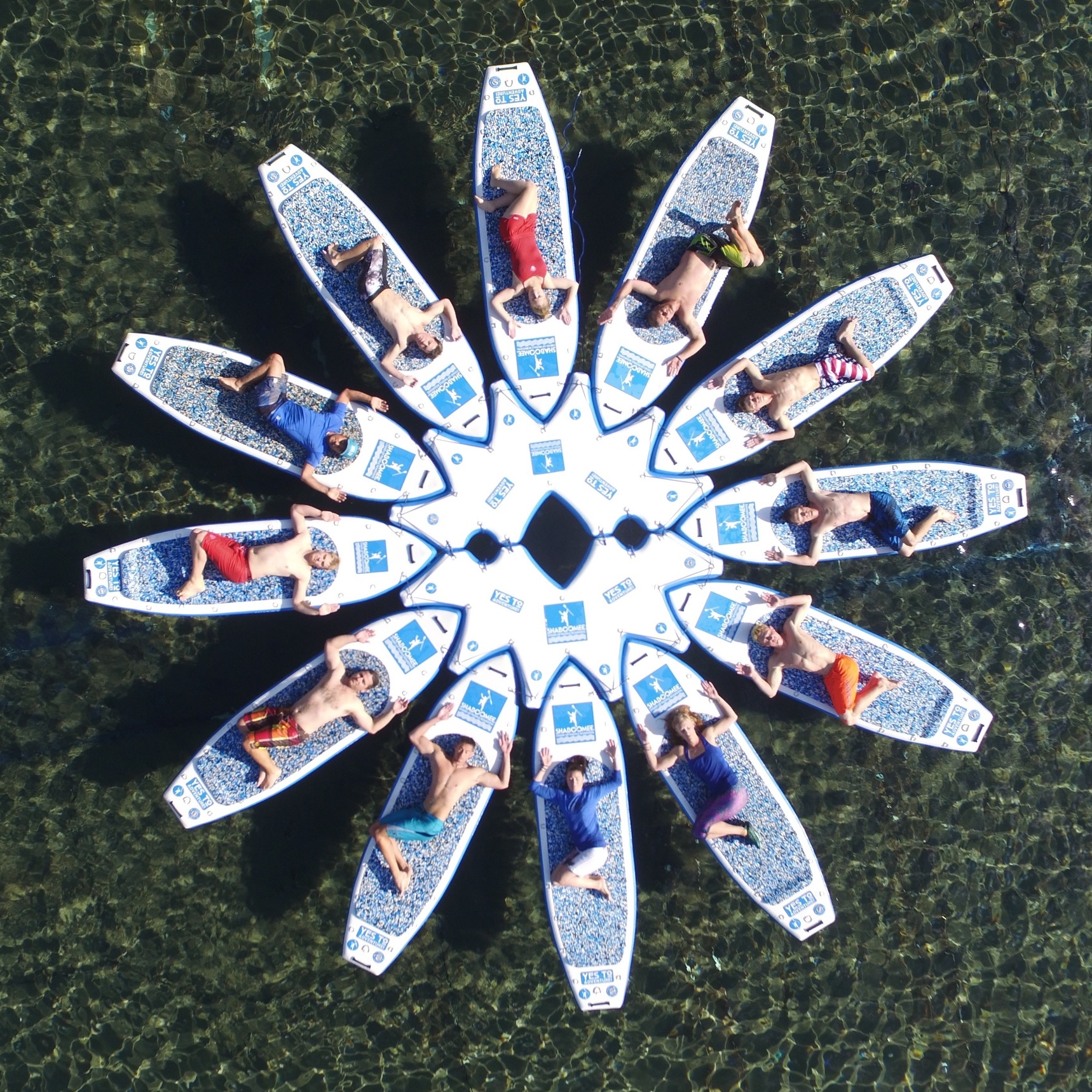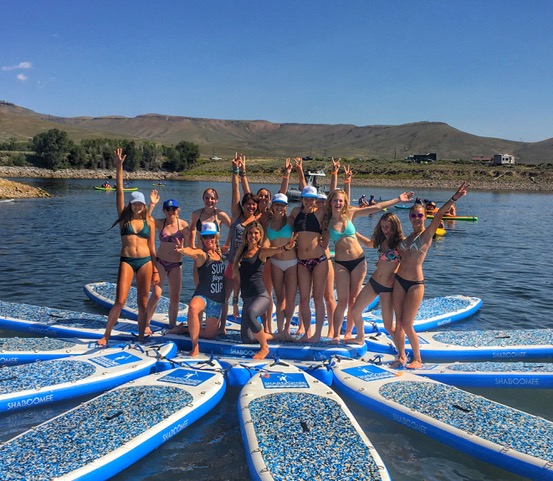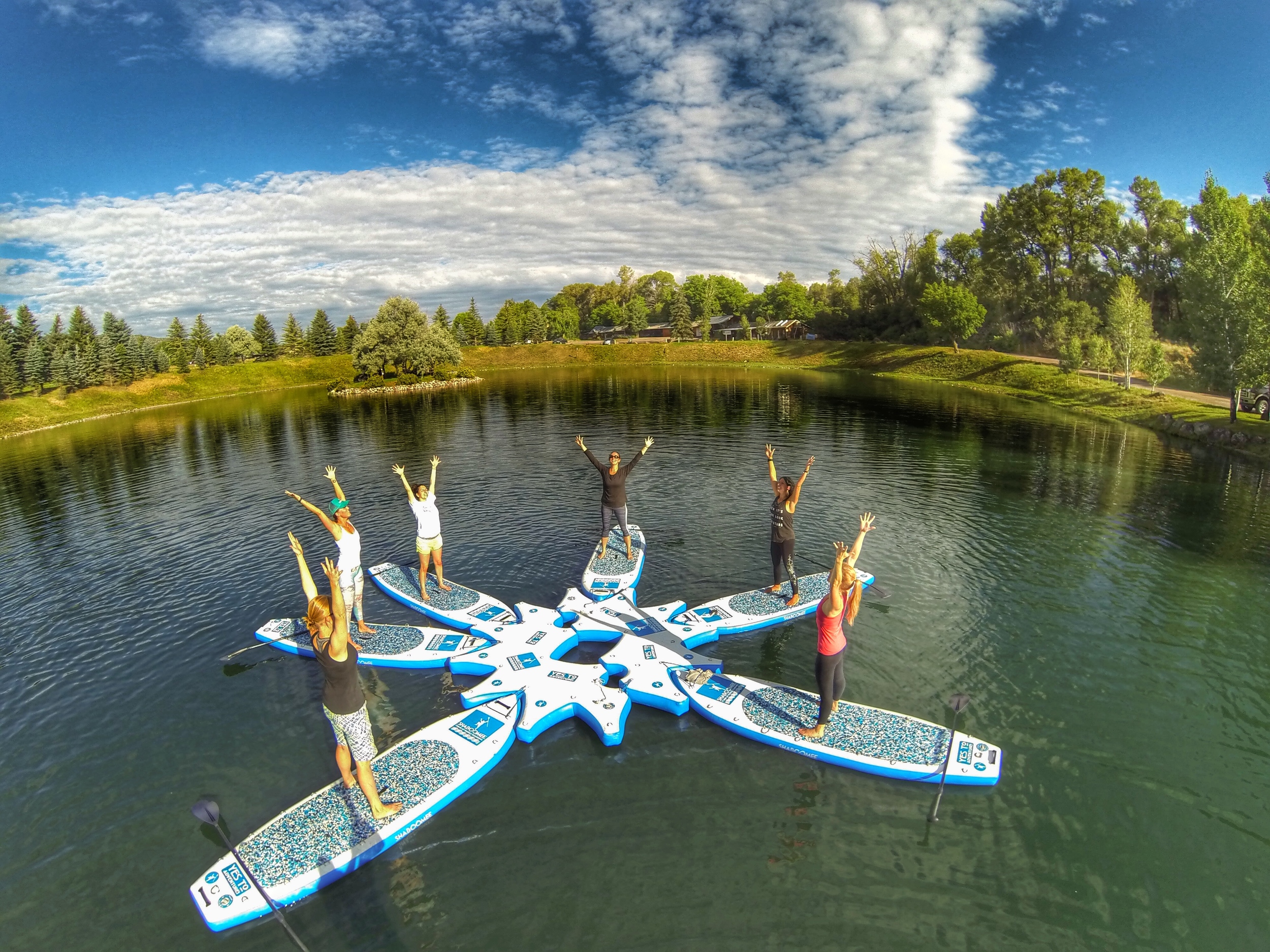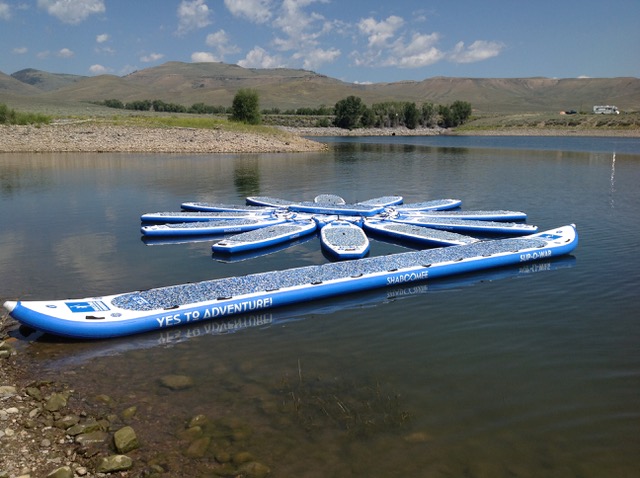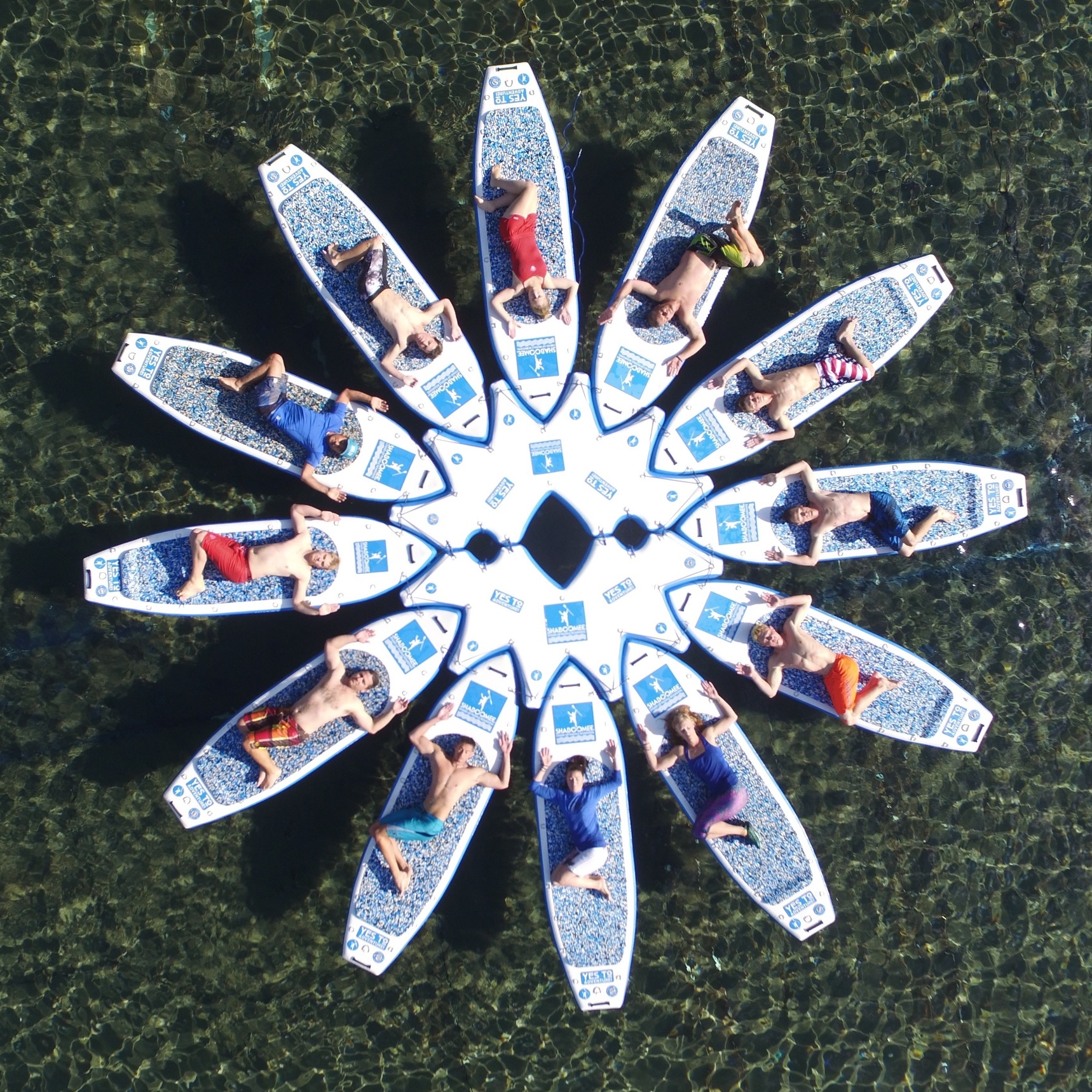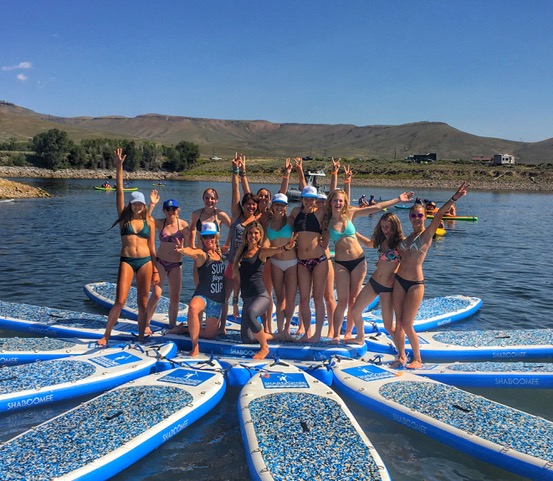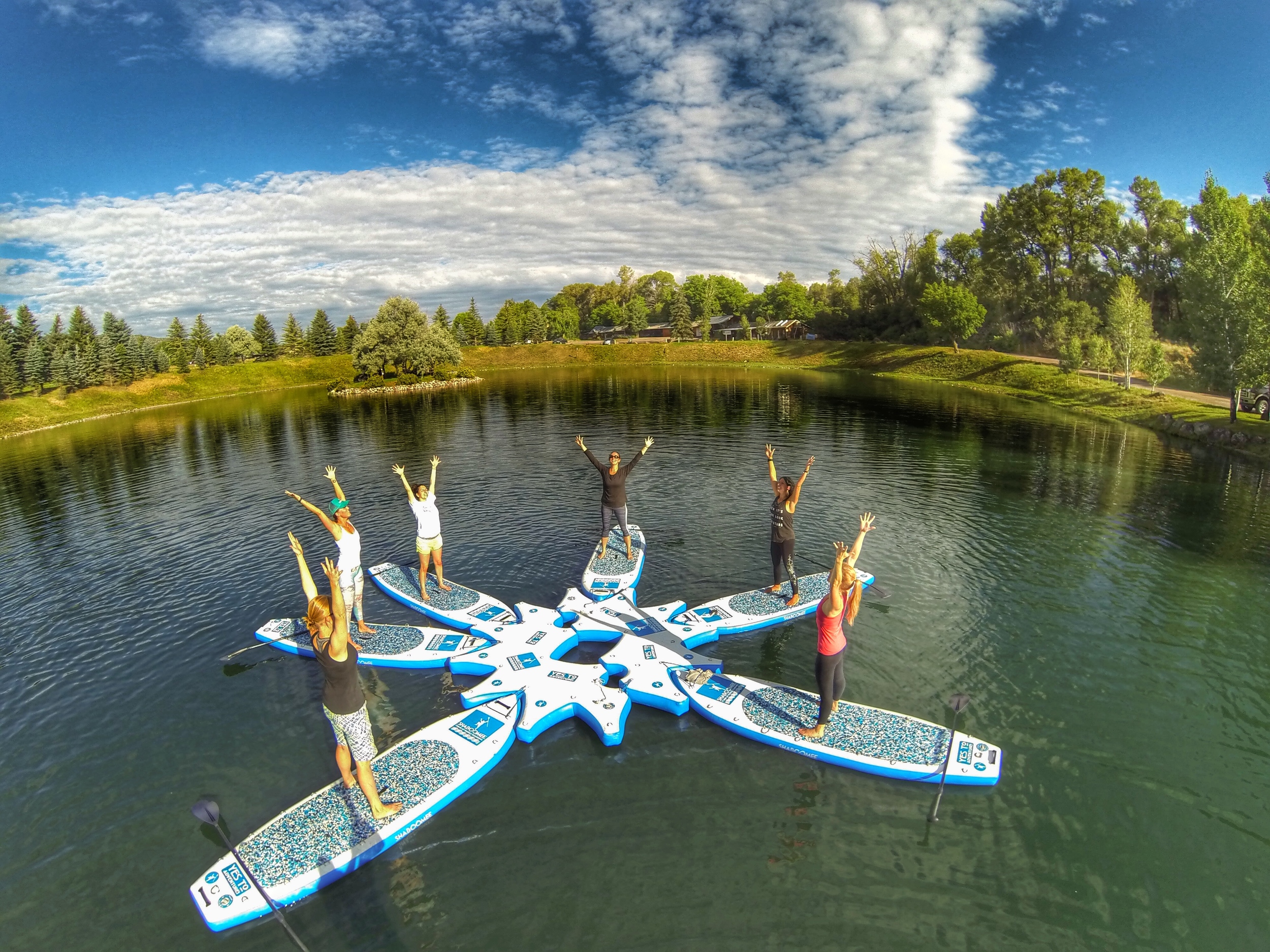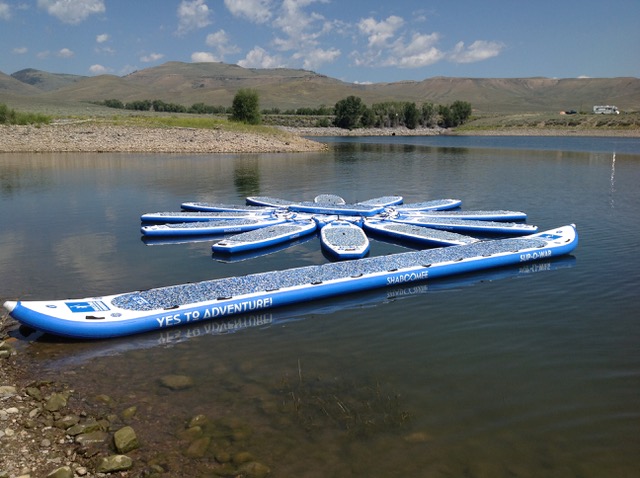 sale
Nelumbo Wing Pod: a Modular SUP Pod Docking System
Join the SUP Yoga & SUP Fitness evolution!
Create an inspiring, focused, smooth, cohesive and fun experience for all ages and skill levels with our innovative lotus-inspired Nelumbo.
Designed as a versatile tool for sup schools, resorts, indoor/outdoor pools, camps, retreats, outfitters, the lake house or your friends & family, the Nelumbo is a modular inflatable pod platform that gives options and flexibility in how to connect people and their SUPs on the water.
Perfect for practicing SUP yoga & SUP fitness; SUP techniques instruction, hanging out with a posse of paddlers; or managing a rental fleet, the Nelumbo is a brilliant way to unite SUP groups on the water!
SHIPPING TBD - PRICE SHOWN IS FOR LOCAL PICK UP - Shipping via UPS is added after purchase and is determined by destination.

NELUMBO: a modular SUP pod docking system
for SUP Yoga, SUP Fitness, SUP Instruction & Group SUP FUN!
Designed as a versatile tool for sup schools, resorts, indoor/outdoor pools, camps, retreats, outfitters, the lake house or your friends & family, the Nelumbo is an adaptable floating platform for connecting SUP groups on the water.
SUP YOGA, FITNESS & INSTRUCTION
Bringing your workout to the water & onto a SUP that moves and requires balance is an efficient way to target strength, balance and coordination for your entire body. Now you don't have to worry about your students drifting away because they all connect to the Nelumbo
Multiple configurations and anchor ports on the Nelumbo allow for you to grow or shrink your set-up based on your needs for the season or the day. Teach a private class for up to 16 students, each with their own docking port. With the full set-up, students surround an instructor on their own board in the center!
SUP RENTALS & RESORTS
Ease and speed up the paddle board rental & sharing process with the Nelumbo. By docking in the water, you avoid damage from dragging equipment over the ground and increase the life span of your SUPs.
CAMPS & RETREATS
Inspire camaraderie and creativity with a group-gathering spot on the water with the Nelumbo! Whether its 10 kids at the summer camp on the lake or 5 adults paddling out to unwind on the water, the Nelumbo provides a place to connect; and lets face it, that's how memories are made!
POOLS
Shake up the SUP offerings in your pool! You don't have to struggle with lane lines anymore. With just a few anchors, the Nelumbo offers a central platform to center your clients around. And don't let the frost winter weather stop you: extend your SUP season and use the Nelumbo year-round.
GET CREATIVE
SUP Merry go round anyone? Bunny hop challenge? On-water relay post? Use your imagination.
With the Nelumbo, you have endless opportunities!
Nelumbo Options
The Nelubmo was designed to be the perfect match for our all-around inflatable HydroCruiser, however regular inflatable or hardboard SUPs can also be connected if they have a connection option on the front deck (deck plugs, d-rings, leash insert, towing eyelet, etc).
NELUMBO PODS
Lotus Bloom: 6 docking ports each, two anchor ports (full lotus has 12 docking ports) Dimensions: W:5'. L: 10'. T: 8".

Lotus Wings: create 3 additional docking ports each (full set-up = 16 docking ports + instructor in the middle) Dimensions: W:4'. L: 10'. T: 8".

Lotus Petal: Place on top of two connected lotus Blooms to create teaching platform in the center of the class. Dimensions: W:36''. L: 86". T:8".
FEATURES
Built to last with heavy-duty construction and premium quality materials.

Two Inflation valves for quick and easy inflation

Multiple premium rubber logos for traction on deck.

Multiple heavy duty D-Rings for anchoring, board attachment, resistance bands and cargo.

Multiple neoprene covered carry handles to assist in easy transport of the Nelumbo in and out of the water.

Includes a high pressure dual stage pump with gauge for quicker inflation
Package options available
Whether you have a fleet of boards or would like to purchase Shaboomee boards with the Nelumbo, we have options with varying package discounts! Don't see what you need here, we would love to hear from you and we will happily answer any questions you have!
Shipping
Lotus Bloom Pod ($1189) + shipping TBD

Lotus Wing Pod ($1089) + shipping TBD

Lotus Leaf Pod ($589) + shipping TBD
Additional fleet discounts available for purchase of paddle boards. Please contact us by phone or email for details!